Resources

The IPA is a progressive, responsive accounting body committed to integrity, professionalism and professional development. The IPA represents more than 24,000 members and students working in industry, commerce, government, academia and private practice.
MYOB provide business management solutions that help businesses be more productive, which gives more time to build your venture or to enjoy life outside work. As a registered MYOB Partner BMR Bookkeeping and Consulting utilise the MYOB suite of professional accounting products.
Albury Northside Chamber of Commerce connects, informs, supports and advocates for businesses in the Albury, North Albury, Lavington & Thurgoona area to better their business.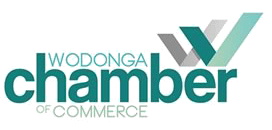 We are a bold organisation that represents, connects and resources Wodonga businesses. We are striving for strong economic growth through business retention and expansion coupled with employment growth through an enterprising and thriving business community. Ensuring Wodonga is a great place to live, work and invest.